Overhead Door COAD-20 Stacking Overhead Door
Overhead door - stacking

Stacking Overhead Door has minimized the interference of the ceiling structures such as ceiling lighting, piping and cranes through panel storage. Stacking Overhead Door boasts an opening and closing speed 3 times faster than existing products by combining with the high speed door motor. The durability has been improved by reducing the wire breakaways and disconnection failures with the use of the chain drive method instead of wire drive method. It is an overhead door that improved the efficiency of insulation, security, sound-proofing, and wind-resistance.
Detail Specification
| | |
| --- | --- |
| Product name | Overhead door - stacking |
| Material | 0.5mm galvanized steel sheet (polyester coating) |
| Internal filler | Polyurethane |
| Thickness | 50mm |
| Maximum wind speed | 45m/sec |
| Opening and closing speed | 0.3~0.7m/s |
| Color | White, Silver |
| Window size | 630mm X 340mm X 3T |
| Glass style | Transparent |
| Panel surface | Stucco, woodgrain, etc. |
| Minimum Clearance | Headroom 1,000mm, side room 250mm |
| Production range | W8,000 X H5,000 (mm) |
| Warranty | 1 year |
| Usage | Factory, logistics center, warehouse, etc. |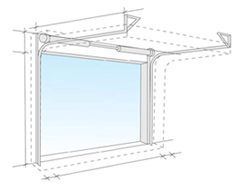 Standard Lift

Type of building | Buildings for standard industry

Advantage | the standard lift track set designed optimally for general buildings is the most general method based on the spring package right above door.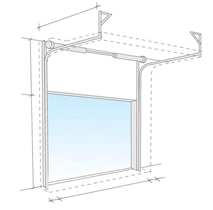 High Lift

Type of building | High ceiling & high lift tract set spring package is installed high over door.

Advantage | A high-rise vehicle is able to pass through an opened door without any obstacle of horizontal track. This type of track is applied to the case where there is a large space over door, for instance, the case where a high-rise vehicle needs to pass through.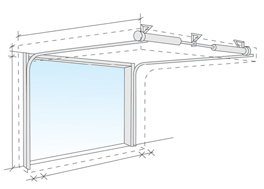 Low Lift

Advantages – Implementation of maximum sunlight height with the minimum head room – Equal to standard lift, but spring package at the end of horizontal track – The space between door opening and ceiling does not need more than 265mm.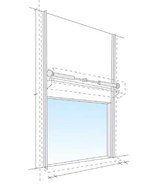 Vertical Lift

Type of building | a place with very high ceiling and high work space

Advantages| A high-rise vehicle is able to pass through an opened door without any obstacle of vertical track. If there is enough space between sunlight height and root, this type of door is able to be opened vertically.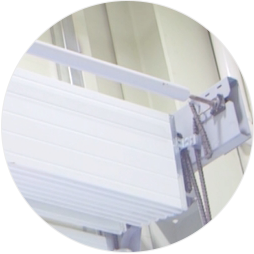 Panel

Material : double-side 0.5mm galvanized plate

Aluminum internal filling material : polyurethane filling

Thickness: 50mm

Surface finishing : polyester finishing after embossing treatment

Feature : excellent panel strength and insulation performance; excellent corrosion-resistance and endurance; lighting and perspective view with the use of dual acrylic window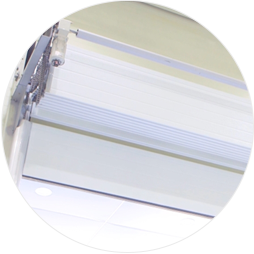 Frame

Material : high-strength AL extrusion structure

Feature : wind pressure dual sealing structure of guide rail to maximize cooling & heating effect

Internal brush attachment to prevent noise and damage from friction and vibration; enhanced air tightness and sealing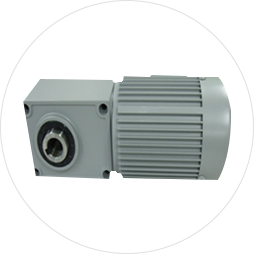 Motor Bracket

Sumitomo Hypoid Geared Motor with high efficiency, low noise and lightweight

Chain and Sprocket with high strength and high tension; panel separation and vertical storage structure